Bechendorfer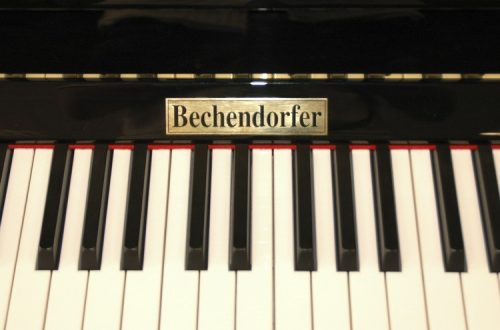 We are the sole importers of this brand and the quality of workmanship is second to none. Bechendorfer pianos are manufactured by the Beijing Piano Company, China's second largest piano manufacturer, founded in 1949. These pianos offer great value for money and we feel that for any child starting out, these would be the ideal "Brand New" piano for any budding performer.
All models are high gloss finish and most are available in Black, Light Mahogany or Dark Mahogany.
Models; 108cm. XU110T, 108SM & B120LS
We also have the baby of the family. The BB99 - just 6 octaves.
We also supply the UP models. These come with the Slow Down Fall Systems which means that the lid that covers the keys will not slam shut. It closes slowly. UP110, UP116, UP118, UP122. And last but not least, the GP158.
All of our pianos are sold on a "first come, first served" basis. We will endeavour to ensure that you receive the product you have ordered and will inform you of any issues which may arise.